Terra and Brandon celebrated their wedding on a gorgeous, hot, sunny day surrounded by friends and family and tons of love. I spent the morning with the girls getting ready and just loved how happy and excited Terra was the entire time. It's always a special treat to be part of a wedding when you know that everything is as it should be and the right girl is marrying the right guy. I'm so happy for you both, Brandon & Terra!

A few highlights from the day:
1. The bride. Who looked radiant all day, and as I said above, was truly thrilled to be marrying Brandon. I love it when everything is right in the universe.
2. The groom. Who is such a kind and sweet guy. You could tell how much he loves Terra by the way he kept her laughing and smiling all day.
3. Sean Norman. Who was my awesome second shooter and amigo for the day. I've admired his photography for a long time now and was incredibly thrilled to work with him for the first time at Terra & Brandon's wedding. I've posted a few of his photos below, but please visit his blog
HERE
to see more of his amazing work from Terra & Brandon's big day.
4. The colour pink. Which made the day look bright and happy, just like the bride and groom. Terra had the pink details done to perfection. So fun.
5. Smurfs. Who served as a perfect prop for some fun ring shots - and if you follow this blog, you know how much I love to rock the ring shots!
6. Terra's Grandpa. Who sang the most beautiful song to Terra and Brandon during the speeches. I always cry at least once during every wedding, but this song was so touching and sang with such heartfelt love, that I absolutely
lost it
. Thank goodness for autofocus because the tears in my eyes as made it almost impossible to photograph Terra's reaction (see below). I think I actually went into the ugly cry!
That's about it... I'm actually on vacation right now, visiting family in Hungary... and typing on a Hungarian keyboard with all the letters mixed up and in different places which is proving to be a bit frustrating so I'll stop here!
Congratulations to you both, Terra and Brandon, you're a perfect match.
Enjoy the photos...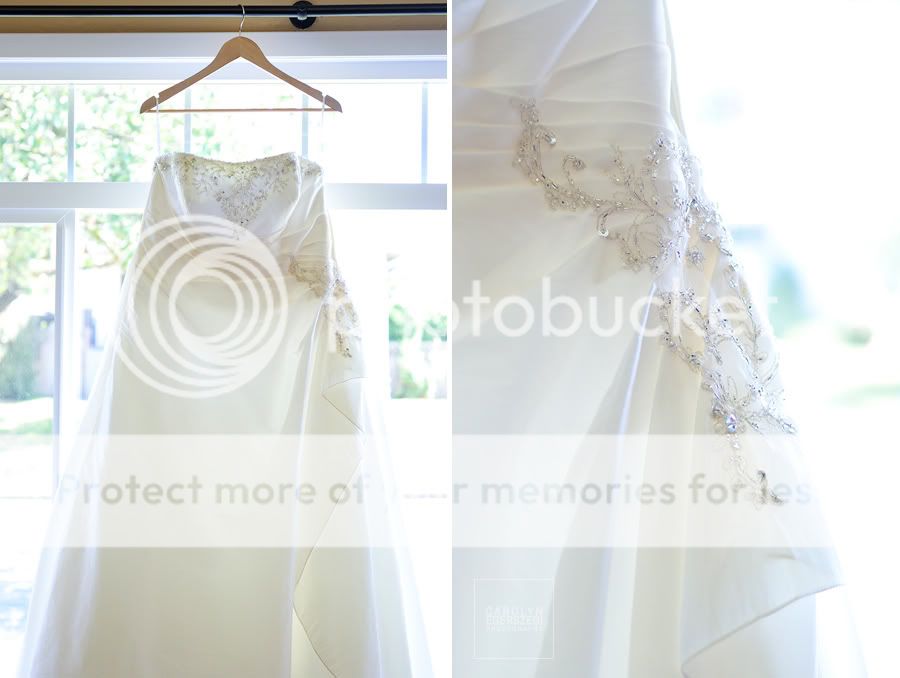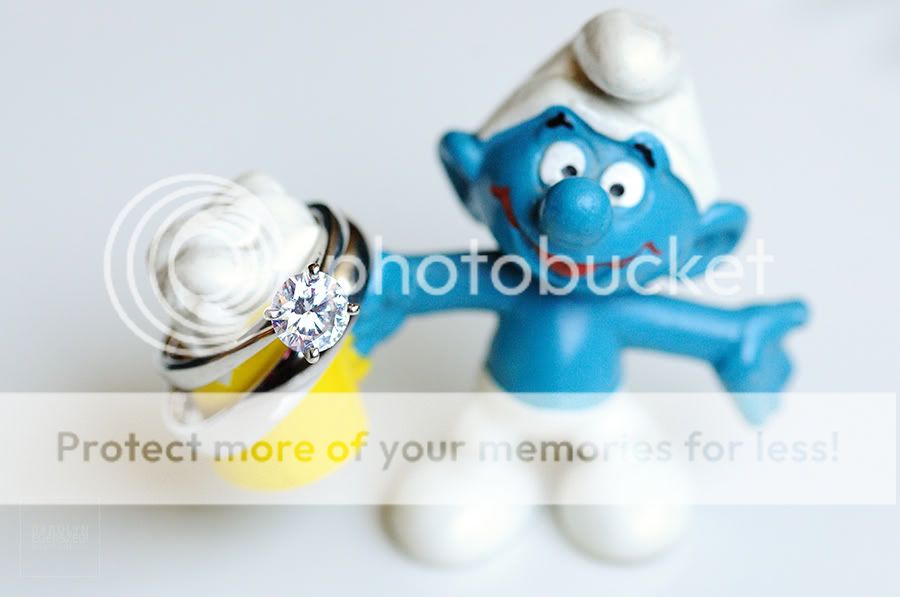 I love these next two shots which Sean took as the guys were getting ready...
I think this next photo was the only shot I got in focus because I was crying so hard when Terra's Grandpa sang to the bride and groom...
I love this little casanova in the next photo. I guess he was feeling the emtion of the day because here he is moving in for a little kiss...
Congratulations Terra and Brandon!
If you love the spontaneous photographs you've seen here, then please connect with me today to learn more about my wedding photography services. Click HERE to send me an email. I look forward to hearing from you.