Updated - August 24 - I'm back from vacation now and thought I'd update this post with a few more photos and some words about Katherine & Joe's beautiful wedding day. I must admit, the thing that stands out the most (after how incredibly happy & in love the bride and groom were that day) was how incredibly
HOT HOT HOT
it was. I think I literally almost melted into the floor a few times over the course the entire day's events.
A few highlights from the day
:
1. The bride. Who was gorgeous and radiant and so incredibly happy all day. Katherine seemed almost unfazed by the heat because she was too busy being in love with Joe.
2. The groom. Who didn't pass out in his handsome dark suit. Seriously. I can't believe nobody passed out from the heat, especially the boys in their suits. Well done lads!
3.
Swan-e-set Bay Resort & Country Club
. Which was a stunningly gorgeous location for a wedding. Despite its remote location, I think it's one of the best spots for a wedding in the Greater Vancouver area.
4. The bride's makeup. I have to give a shout out to
Felicia Bromba
, who did the bride's makeup. I thought the heat would have left poor Katherine all shiny and melted, but her face looked gorgeous all day. I don't know if Katherine was powdering her nose behind my back, but her makeup was so great that I didn't even need to retouch the photos!!
5. The bride's hair. Which looked so romantic and beautiful. I especially loved the orchid that held it all together. I just love orchids! Kudos to
Victoria Kuzma
who did Katherine's hair.
6. My brother. Who was my second shooter for the day. He kept me well hydrated
and
caught some great photos too. It's wonderful to work with another photographer who always has my back. Thanks Gord!
7. The flower girls. Who were so adorable and so well behaved! Cute cute cute!
8. The ring bearer. Who was a great sport about modelling the wedding program for me. Thanks!
9. The cupcakes. Because they're cupcakes. And cupcakes are delicious.
Now for the photos...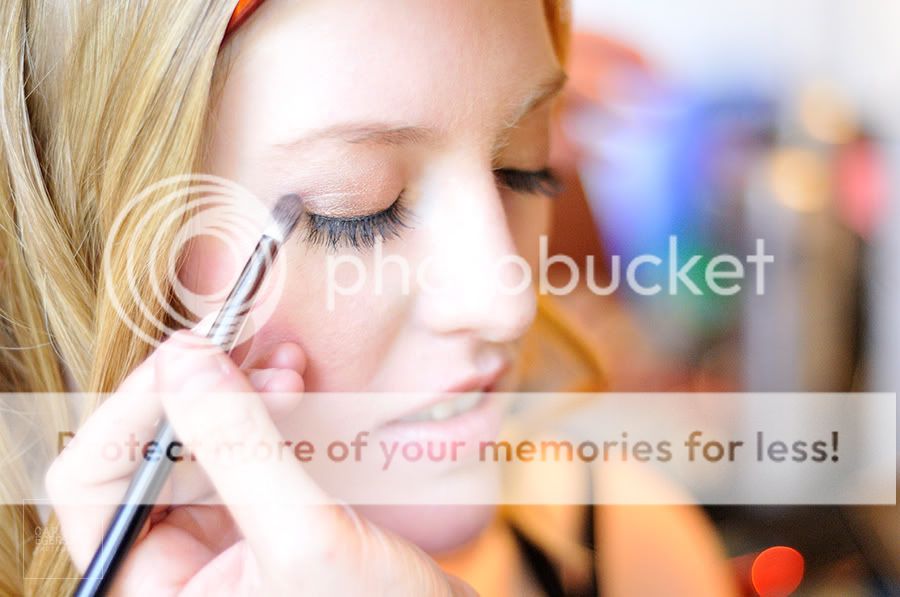 I should mention at this point that I wasn't completely daft from the heat and forgot to take photos of the ceremony. They're not included here because the bride and groom wished to have some parts of their day remain private. But trust me, it was a gorgeous and romantic ceremony!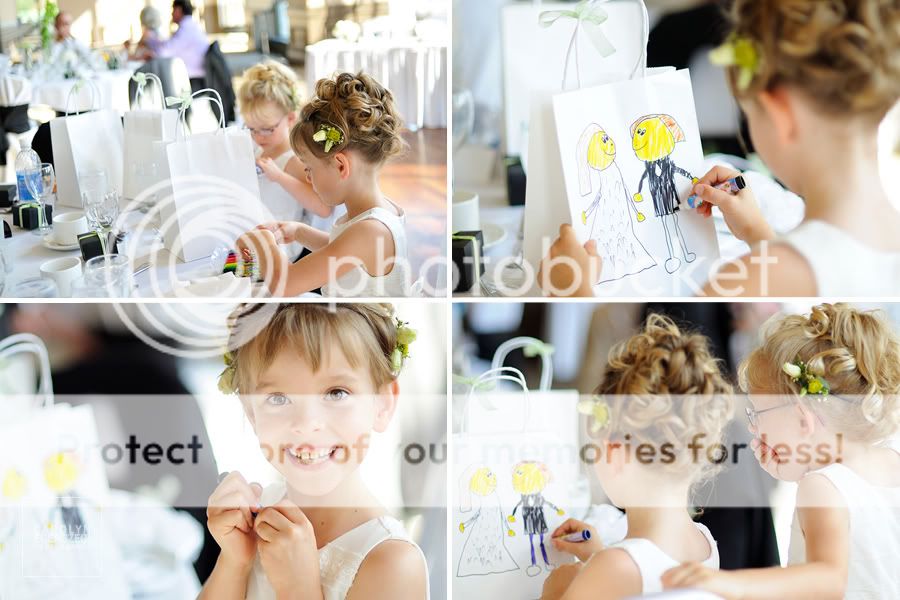 Congratulations Katherine & Joe. I'm so happy for you both!
If you love the spontaneous photographs you've seen here, then please connect with me today to learn more about my wedding photography services. Click HERE to send me an email. I look forward to hearing from you.
The details:
Bride's Dress -
Alfred Sung
, Viva Bridal Boutique, Kamloops
Bridesmaid's Dresses -
Victoria's Secret
Bride's Hair -
Victoria Kuzma
Bride's Makeup -
Felicia Bromba
Bride's Shoes -
Aldo, UK
Bride & Groom's Rings -
Philip Stoner, UK
Bride's Bouquet and Flowers - The Matron of Honour, Devon Eisenberger did all the flowers. Gorgeous, eh? You can contact her at
Newell Flower Shop in Kamloops
Marriage Commissioner -
Gaylene Shapka
(she was terrific!)
Getting Ready Venue - Dewdrop Retreat Bed and Breakfast, Maple Ridge
Ceremony & Reception Venue -
Swan-e-set Bay Resort & Country Club
Programs, Menus & Reception Stationery -
Tammy Lyon, Uniquity Invitations
Favour Boxes -
Michaels