If you had told me when I walked out my door and into a torrential downpour on the morning of Meg and Scott's wedding that the day would end with a beautiful, blazingly sunny ceremony, a perfect sunset portrait session on the beach and a rocking dance-filled reception, I would have had a hard time believing you.
But that is exactly what happened on Meg and Scott's wedding day and I couldn't have been more honoured to be a part of it.
A few highlights from the day:
1. The bride. Who smiled and laughed throughout the day. Meg looked gorgeous and really loved working the camera next-top-model-style. Thanks Meg... you made my work easy!
2. The groom. Who looked oh-so-dashing himself, yet couldn't stop looking at his spectacular bride in awe.
3. The bridesmaids. Who did everything in their power to make Meg's wedding day just as she'd imagined it. I love that they had the music grooving while everybody was getting ready in the morning. It really sets the tone for the day. And extra kudos to one of Meg's bridesmaids who spent so much time doing everybody's makeup so beautifully - including Meg's - that she left almost no time to do her own. A good bridesmaid is selfless like that. (Although I won't name names because I challenge you to figure out who had the quick makeup job? I bet you can't tell because she looked gorgeous too!)
4. The groomsmen. Who were so funny and enthusiastic about the whole day. They had me laughing with their antics and great attitudes. Scott is obviously a very lucky guy to have such great friends.
5.
Cecil Green Park House at UBC
. Which was a gorgeous location for a wedding. I love the large open lawn and the huge porch patio that was perfect for a cocktail party after the wedding ceremony. (Although a big thumbs down to the parking lot nearby, which gave me a parking ticket for reasons too complicated to explain here. Wonk wonk wonk.)
6. The bride and groom's friends and family. Who made me feel so welcome and included in the wedding. I love it when I spend a "work" day with a great bunch of people who make a point of ensuring I don't feel like an outsider. Thanks, all.
7. The beach portraits. Gorgeous couple + beach + sunset = best wedding portrait session ever! Thanks to Meg & Scott (and Meg's mom) for insisting on making it happen even when the timeline was tight. I'm so glad we did it! An extra kudos goes to whomever prepared the adorable picnic basket for the bride and groom. Well done!
8.
Sean Norman
. Who was my awesome wingman again. He's a terrific guy so I'm always so glad when he agrees to be my second photographer for the day. Although he really needs to stop shaming me by posting photos
three months
sooner than I do!!! See what I'm talking about
here
.
Oooops. I seem to have gotten carried away with my highlights from the day, so on to the photos...
I love this next shot. It's the moment the torrental downpour stopped and the sun came out. Meg and her mom basked in the beauty of what the day held in store...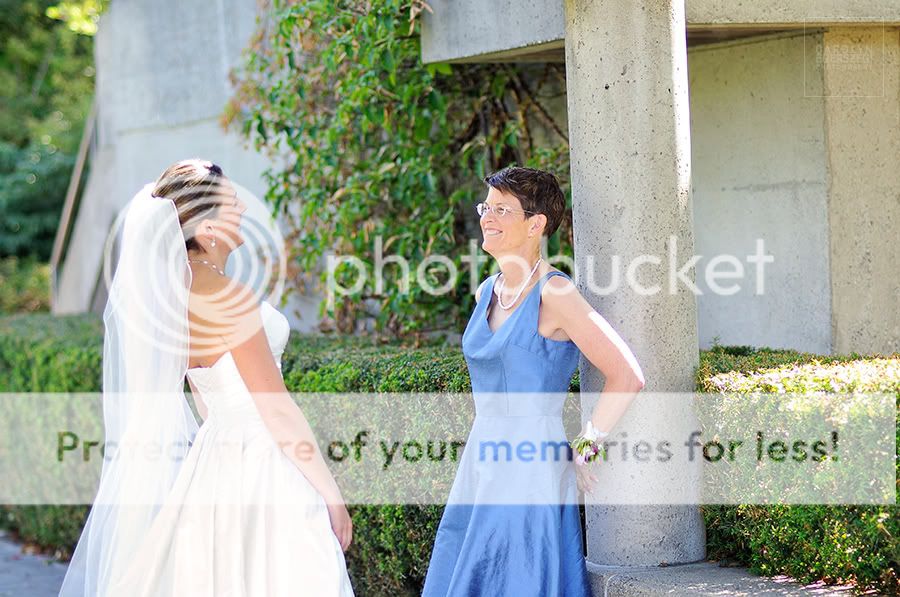 I love the way Meg is rocking the fierceness in this next shot...
Congratulations Meg & Scott!
If you love the spontaneous photographs you've seen here, then please connect with me today to learn more about my wedding photography services. Click HERE to send me an email. I look forward to hearing from you.