As the story goes, Farah thought Mike was "scruffy" and Mike thought Farah was a "snob", so both accordingly set out on a journey to prove each other wrong. Fast forward to last month when the scruffy guy and the snobby girl were married on a gorgeous day in May.
A few quick highlights:
1. The bride. Who did not stop laughing and smiling all day.
2. The groom. Who did not stop laughing (with) and smiling (at) his beautiful bride all day.
3. The amazing Indian details. From the bride's incredibly detailed and beautiful
sari
to her necklace, headdress, prayer beads and mehndi, everything was spectacular to look at and fun to photograph.
4. The sun. Which pushed through the impending rain and saved the day. Way to go sun!
5. The wedding location. The Ismaili Jamatkhana and Center in Burnaby is an incredible masterpiece of architecture. It's just a shame that it's so well hidden from the street. If you are ever driving along Canada Way just east of Boundary, be sure to turn south on Curle Avenue to have a look. It's a spectacular building.
Here's the map link
.
6. The cake topper. There's just nothing that says love like a ball and chain!
Congratulations to you, Farah and Mike. I wish you a lifetime of happiness together.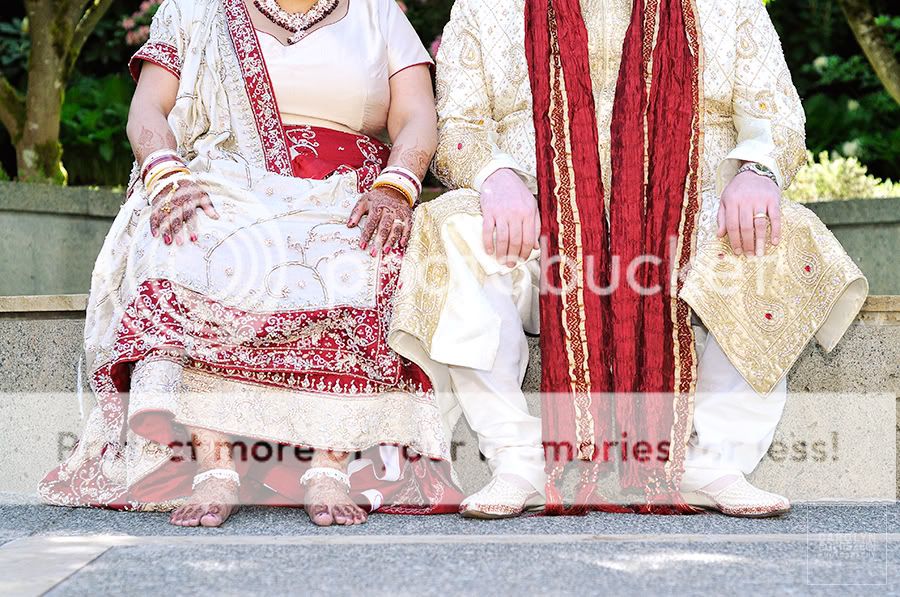 If you love the spontaneous photographs you've seen here, then please connect with me today to learn more about my wedding photography services. Click HERE to send me an email. I look forward to hearing from you.
The details:
Bride's Sari & Groom's Outfit - Punjab Cloth House, Surrey
Bride's Hair & Makeup - Sarah Thomas
Bride's Mehndi -
Hasna's Mehndi
Bride's Rings -
Michael Hill
Groom's Wedding Band -
Shamin Jewellers
Bride's Necklace, Bracelets & Earrings - Punjab Cloth House, Surrey
Bride's Prayer Bracelet - Gift from Bride's Parents
Bride's Anklets - ACE Jewellers, Surrey
Wedding Cake -
Jocelyne Chow at Krazy Kakes
Cake Topper -
Michael's
Ceremony & Reception Venue - The Ismaili Jamatkhana and Center in Burnaby
Special Note:
The Invites, Favors, Labels & Gift Boxes were all made by the Bride. Farah has her own business, so if you want her to create some beautiful handmade items for your wedding, visit her website at
Handmade by Pops
.