The bride and groom were chosen to be together by their son Zacharie a few years ago, but last weekend Jennifer and Buzz chose each other with a beautiful wedding ceremony in Stanley Park.
The day was filled with laughter, family, kids, sunshine, flowers, homemade cookies, an abundance of pink, fluttering butterflies and an adventurous helicopter departure. It was a magical occasion and I was thrilled and honored to be a part of it. Of course, when
the engagement
happens at the top of the Eiffel Tower in Paris, you know it's going to be a wonderful wedding!
Highlights from the day...
1. The Bride. Who kept her cool and looked graceful and beautiful throughout the day despite their son Zacharie's fever and sleeplessness the night before the wedding.
2. The Bride's friends. Who put out fires quickly and quietly, allowing Jennifer the chance to float through her magical day without too much stress.
3. The Groom. Who Twittered about his "Twedding", but never forgot to shower his bride in unabashed love and complements throughout the day. Seriously, what bride doesn't want to hear her groom vocalize loudly about how Hot! she looks? Well played, Buzz, well played.
4. The Budget. Which was kept in check by a bride and groom who both know that
the marriage
is more important than
the wedding
. To read Buzz's "Vancouver Wedding on a Budget" series of posts, click
HERE
.
5. Erin Davis. Who was certainly the best MC I've ever seen at a wedding. Not only did she act as an airline stewardess guiding all the guests through a globetrotting tour of Jennifer & Buzz's love for each other, but she also hosted a hilarious bride & groom's shoe game that had everybody laughing. Bravo Erin!
6. My brother. Who was my secret weapon in the photography department. As my second shooter he had my back throughout the highlights of the day and captured some awesome moments of the bride and groom. Thanks Gord!!
7. The butterfly release. Which was derived from a beautiful Native American custom which says, "To make a dream come true, whisper it to a butterfly. Upon these wings it will be taken to heaven and granted, for they are the messengers of the Great Spirit." I'm sure all the guests whispered to the butterflies many wishes for a life of love and happiness together for the bride and groom. Click
HERE
to see the entire legend.
8. The helicopter departure. Which was just extremely cool. 'nuf said.
There were many, many more highlights from the day - including my third shooter, thanks Tara! and the Teahouse restaurant, yummy! - but you came here to see pictures, not to read a novel, so one more thing before I get to the gorgeousness...
A lowlight from the day...
1. The limo driver. What a tool. He completely drove the wrong wrong wrong way and delivered the bride to the ceremony 45 minutes late. Tool. Thank goodness for highlights #1, #2 and #3... the bride, the bride's friends and the groom, along with all of the very patient friends and family, who handled the stress of a late start beautifully. Bravo to you all!
Congratulations Jennifer and Buzz. It was a wonderful day full of love and laughter. Thank you for letting me be a part of it. xo c
And now... on to the photos...
Gotta love a groom who Twitters to keep the nervousness at bay...
Thanks to my brother Gord for all of his awesome detail shots...
And thanks to Gord for this one too. I LOVE this shot of the Jennifer walking down the aisle!
These next two shots are probably two of my favourites of the day. Doesn't Jen look amazing here? I just love the beautiful, real, true, loving emotion in her eyes as she looks at Buzz and says her vows...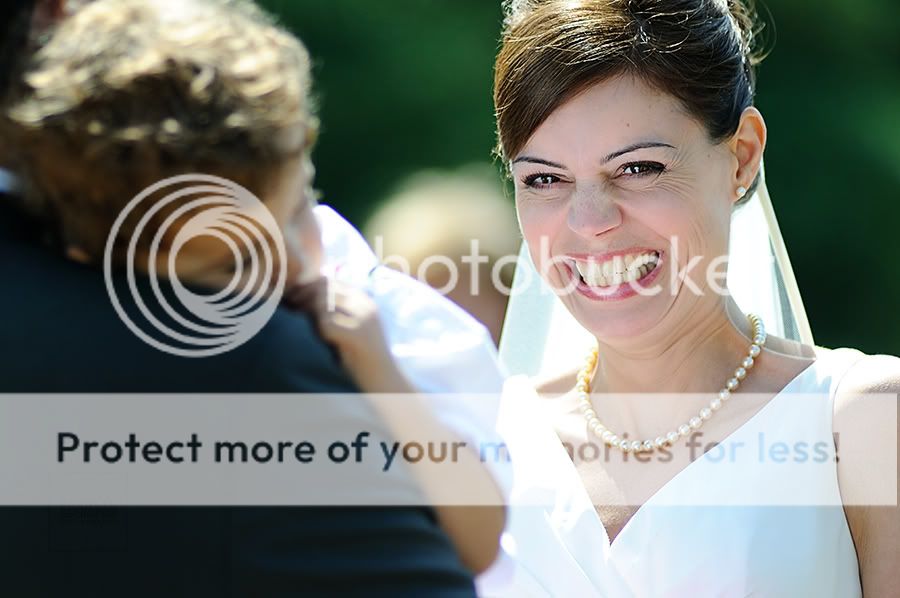 Another awesome catch from my brother Gord...
Speeches. Poor Buzz. His brother was reminding him about how Buzz was responsible for every scar on his brother's body...
I love rocking the ring shots!!
How cool was this??? They let us take photos on the tarmac with the helicopter before it was time for Jennifer and Buzz's dramatic departure. Thanks Helijet!
Hawt...
Thanks again Jennifer & Buzz. It was an awesome day!
The details:
Bride's Dress |
Angeline Bridal Boutique
Bride's Hair | Julianna Raeburn,
Camp Beauty Salon
Bride's Make-up | Krista Kourtessis (
email me
for contact information)